The true test is turning those promises into reality—on time and in budget. We specialize in making sure all of your needs are met prior to putting your name on the dotted line. We use our technical knowledge to create a system that will meet your communications needs today, and into the future.

head line content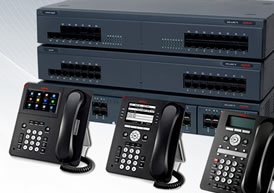 Specialists in Avaya/Nortel Phone Systems
We service several makes and models of telephone systems but specialize in Avaya/Nortel. Our certified technicians will ensure your communications network is operating at peak performance. In the event we are not familiar with the type of system you have, we will refer you to a reputable company who is, rather than reading a manual on your dime.
head line content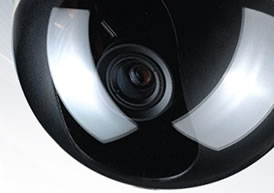 Latest IP surveillance systems
We are also certified in video surveillance systems from Exacq Technologies®. The Exacq® NVR is designed to work with the latest IP surveillance cameras from many different IP camera manufacturers. This enables us to build an IP surveillance system tailored to meet your specific needs. Whether you need to monitor indoor activity in close proximity or objects that are several hundred feet away in an outdoor parking lot, we can find the camera that will work best for you. Already have an analog surveillance system? Exacq® and Chrismin Communications, Inc have you covered. We offer hybrid systems which allow you to integrate up to sixty-four of your existing analog cameras with an additional sixty-four IP cameras. This added value enables you to take advantage of the latest in IP surveillance while still utilizing your existing equipment.

head line content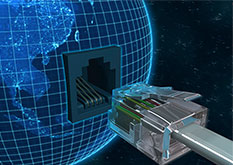 Internet Connectivity and Dial Tone
Chrismin Communications, Inc. is also able to provide virtually any type of dial tone or
internet circuit required to support your business. From some thing as small as a DSL and basic dial tone, to a one Gig circuit to the internet.
head line content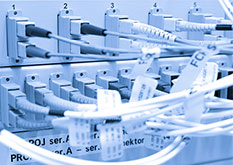 Certified on the latest innovations in voice, data and fiber optic cabling
Chrismin Communications Inc. is certified on the latest innovations in voice, data and fiber optic cabling. Your voice and data networks are only as good as the cable they pass through. We use the Corning ® "Unicam ®" system for fiber termination. Using this process ensures the fastest speed since the connectors are pre-assembled. This prevents loss due to improperly polished and terminated fiber. We also install category-5e, 6, 6+, 6A and 7 data cable. We utilize the Ideal Lantek II 1000® which is the latest in cable certification technology to ensure all copper and fiber cabling test to the highest standard, giving your IT vendor one less thing to worry about when installing your network equipment.